https://www.youtube.com/watch?v=4BfKFCOCJe8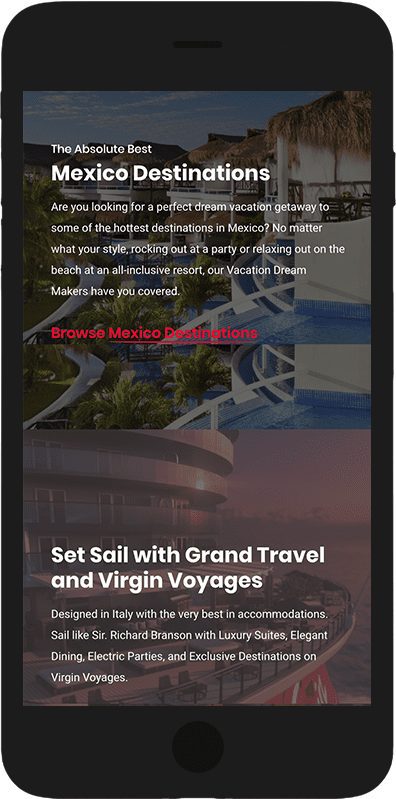 01.

Discovery

We'll get to work learning everything we can about your business. Doing our best to capture the message you want to send to your customers. This stage is also vital for goal setting, to ensure everyone is on the same page.
02.

 Design

Our team will get to work finding you a unique design that will make your business stand out. During this phase we'll ask you questions about your company and the vision you have for your site. At the end of the day, we want your site to be an extension of your business.
03.

Development

This is where the magic happens! Throughout the entire website development process, you will be given direct access to the temporary site so you can watch your website construct from the ground up – Giving you the ability to provid vital feedback throughout the process.
04.

QA & Handover

After we complete the development we always using the best tools available to us to scan your site to find any areas that could be better improved. We hand check every aspect of the site to ensure everything is working well and squashing any bugs as they arise. We'll then help you to deploy your site so all your customers can see it come to life!
Quality Web Design, Every Time.
We take website development seriously. Our experts can quickly evaluate your situation and determine the best path for you.
High Performance Web Hosting
Our sites load INSAINLY quick. During the development process we use advanced tools from Google to monitor your sites performance and find tune any areas that need improvement. We always stive to keep our sites in compliance with all best pratices.
Affordable Website Prices
We see a lot of value in continued and referral business, we offer our services at a discounted rate to allow companies of all shapes and sizes. We know everyone is looking for a good deal, we do our very best to come in below industry averages.
Website development
A quality website implies a quality web developer behind it. Just having a working site is not enough, it needs to deliver, and it needs to yield results! Our experts can turn your underperforming website around. Or we can build a new one from the ground up. Whatever your needs, we have solutions!
Our website development offers you a balance of fresh innovation as well as time-proven techniques that will make your website a wholesome and impressive platform.
What you require
In today's world, any business or service that does not have an online presence is missing out on a huge chunk of potential clients and customers. If you are thinking of starting a blog or website, it means you are already aware of this crucial first step. However, as you take up the task of creating a site from scratch, you will also find that it takes technical know-how and specific skills.
Sometimes existing websites also require a makeover. A site that is not functioning at its optimum can be re-tweaked and re-created to reach its potential. This can be done by re-imagining the visuals, introducing innovative features or adding new applications to the website.
What we have
Here is where we where we offer our services. Website development is one of the critical areas (among other services) that can make or break your image on the web. When we help you build your website, we do it knowing that it is the first thing your visitors come into contact with. That is why we make sure that it has pleasing visuals, engaging graphics, a user-friendly interface, efficient programs and relevant content.
We are convinced that website development should be centered around what our clients require and the objectives you have in mind. We consider it a privilege to be able to create websites and programs that are tailor-made for you and your requirements.
Website development involves the developing of a website. Quite contrary to website designing, web development finds performance in coding. It specializes in websites that are dynamic and has several connections. These can involve e-commerce websites, social media sites, and online program providing services. As mentioned, a website can either be stiff and static or intricate and dynamic in experience and structure. While web development can create a static site, it is still best to leave that to the web designers whose expertise lies there, and let web development do its work in developing a dynamic site.
The need for web development
This question can sound very ridiculous, because the answer is as evident as this generation is. These days, technology is even at a child's finger tip. There is high competition not only in presentation and design, but also in user experience of the website. Soon, the e-commerce will be taking over the regular retail. And, if you are involved in e-commerce, then without quality website development, your business is going to lose its way. Every deal and business trade are finding themselves; standing on an online platform, and the customers are only more expecting easier and safer transaction and purchase. One will forget e-commerce, when they will realize that social media networking sites require even more web development. And, its growth is showing no sign of losing relevance yet.
At the end of the day, it can always be simply understood that if you want web traffic and growth for your blog or online business, and reduce bounce rates, then developing your website is the key.
Breaking down website development process
The process of developing a website involves eight vital steps, they are as follows.
1. Data collection and study
Without proper research and gathering of details and information, developing a website is futile. Anything for that matter, without an objective or goal, no project can initiate. Hence, the web development team gathers the required data, study it, and accordingly sketch out the ideal web structure.
2. Blueprint
With the collected information, the web development team grows the skeleton of the website. This skeleton plays a crucial role, because it will set the frame of the website. In this process, the home page of the website will be determined, and what other pages that will be linked to the buttons and links added.
3. Design
You will first need to catch the attention of your visitors. Only then can you carry on to the next stage that can determine whether they will convert to customers. Hence, the design elements are important aspects when it comes to website development and launching your very own website.
4. Creating content
After successfully getting the visitors to stay in your website, the next factor that will estimate the conversion rate is the content presented. The team comes up with creative and relevant content. This can be assisted by the team members specializing in SEO. A separate group apart from the technical aspects will be putting more input.
5. Yes, we have reached the coding stage
Web development cannot be accomplished without some coding done. Don't let this worry you, if editing later on (by yourself who has no coding knowledge) is where your concern lies. Most web development teams in the industry work with CMS; this lets the clients make any further correction or addition without having to code. It provides simple user interface. This stage involves adding the muscles and organs designed in the designing phase to the skeleton framed. It gives life to all the buttons and links designed on every webpage; each interconnected and finally placed in the homepage.
6. Test and recheck
After creating the website, it is vital to always test your creation. The need to check this is because this process can help identify and scrutinize any overseen errors. Mistakes are inevitable, that's why you always have the option to recheck and redo any faults. It is important to not skip this step, because regret is a guarantee if you fail.
7. Launch
After the editing process is completed, it is time for the created website to launch in to the big wide web. Any update can also always be in check. Don't stop reading; this is only the seventh step.
8. Maintenance
As mentioned earlier, the launch of the website is not the end. Especially for a website that has more plans of growth and development. Your business or objective set will expand definitely; hence regular maintenance of your website is as crucial as its inception.
The two sides of the coin
As mentioned, developing a website performs and serves in two manners, they are: front-end development and back-end development. The front-end development is the process that will take care of what the web viewers and visitors are virtually going to see and experience. On the other hand, the back-end development deals with the processes involved between the browser and the database. If you want a website that is going to involve direct pay now option or any feature that is going to involve more programs, then it is ideal to apply the back-end development. Most e-commerce uses this type of development for their website.  Particularly, since these websites that fall under the category of digital trade, deal with payment and involvement of banks. It involves much of coding than designing. It uses the programming language PHP to construct complex websites.
Cautions to heed
One of the many aspects to be noted, is on what type of gadget the website is being developed for, for example, there are differences in developing a mobile-friendly site or only for mobile access sites. Most social sites that began as mobile accessible applications have seen this problem when they tried moving to the desktop. Hence, vice-versa, it is important to note the medium.
Our services involves
We take time to understand your needs and the services you provide. After which, we start from the bottom. We begin to design the ideal structure required for your website. It's no borrowed or the regular web architecture. Every website we design is unique, because they are built on the basis of the client's characteristics. We practice both the front-end development and the back-end development of the website.
Web Site Development Blog
We're constantly learning and applying new techniques to all of the services we offer. This way, we can ensure great service with great results.
We do our best to teach other business owners about our findings. We believe that everyone should make informed decisions on their marketing path.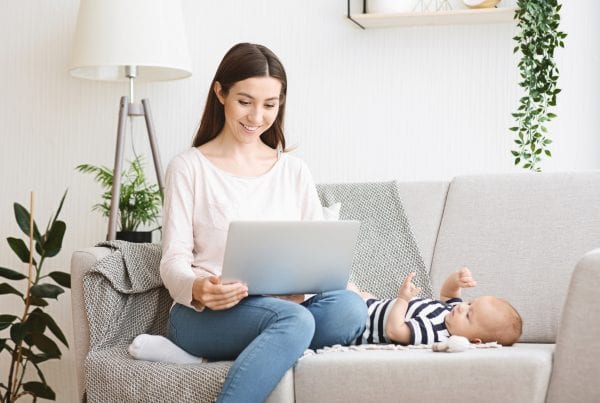 How to Import Blogger Blog to WordPress Blog
No matter what the reason is, there are many people, new and old to blogging…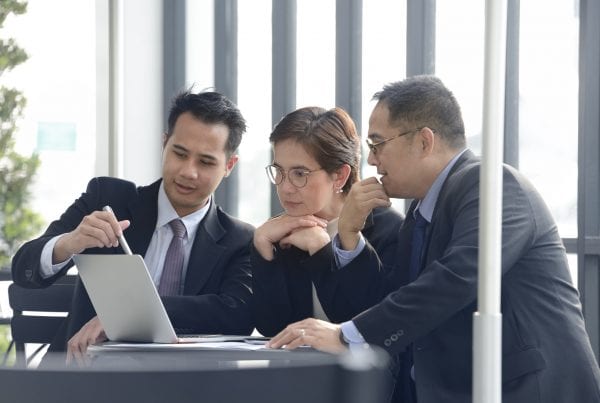 Localizing Your Business Website
At last count there are 366,848,493 websites on the internet. This seems like a daunting…